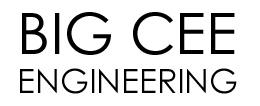 ---
Otterbox and Mounting Bracket
The Otterbox bracket allows you to carry a model 2000 Otterbox where the charcoal cannister is mounted on California model KLRs. These watertight boxes are useful for carrying first aid gear, chopped highway flares for signalling, small tools, or anything else that will fit. Some companies sell Otterboxes pre-filled as a survival kit, and even fit them as rugged cigar humidors. (Note that the set comes with the old-style Otterbox 2000; the current, redesigned model won't fit.)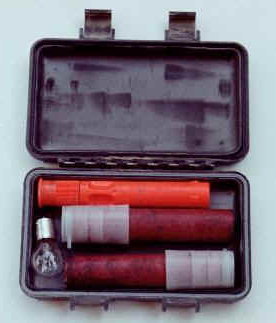 Contents of the 2000 Otterbox on the BCE works bike:
Two chopped highway flares for signalling or fire starting,
a Skyblazer aerial flare, and a spare 1157 bulb.
The bracket is constructed of welded 0.090" 6061 aluminum, and has a standoff to provide the same tire clearance that the charcoal canister has. Slots in the base plate and upper retainer keep the straps in place. I've dropped my bike on the otterbox several times, and it has never been damaged. In fact, the one time something bent, it was the steel bracket on the subframe!
Unfortunately, from the bikes I have seen it appears that most non-California models do not have the mounting bracket on the subframe. Please check your bike before ordering. NOTE: It is illegal to disable emission-control equipment on your KLR if so equipped. If you do not have the mounting bracket, you can build an adapter.
The 2000 model Otterbox will fit under the Happy Trails soft luggage racks. No hard luggage racks have been tested as of yet.
Part# OTB2, Otterbox bracket with model 2000 Otterbox
* Old model Otterboxes have 1-1/16" wide latches with a 1-1/2" gap in between; New model boxes have 1-3/8" wide latches with a 1-7/8" gap.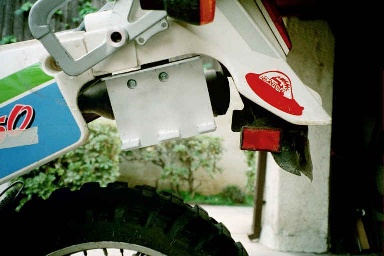 Bracket without otterbox in place